Henry Dunant Hospital Center
One of the best private hospitals in Europe, where you can have an excellent medical experience!
Henry Dunant Hospital Center bears the name of the Swiss humanitarian and founder of the worldwide Red Cross movement, as its core values are rooted in the concepts of care, support, solidarity and respect for human dignity.
Congratulations to Henry Dunant Hospital Center for achieving the JCI Accreditation!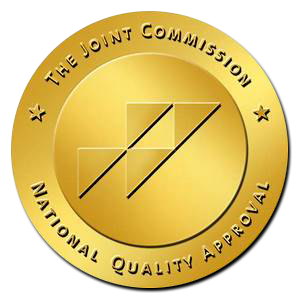 What is JCI Accreditation?
Each hospital and health care organization that applies for JCI accreditation takes about two years to prepare. During this time, the entire organization works together to develop and implement the new high quality and patient-safe policies, practices, and procedures that are required to meet Joint Commission standards.
During on-site evaluation, a team of expert JCI physicians, nurses, and health care administrators visits the organization and evaluates more than a thousand measurable elements. Through interviews with staff, patients, and leadership, along with physical inspections and reviews of records, survey touches every part of the organization and provides a complete evaluation of the effectiveness of the organization's patient safety and quality system.
JCI accredits hospitals and academic medical centers. It also accredits clinics, laboratories, ambulance services and emergency transport organizations, home care, long term care, and primary care facilities.

Why is JCI Accreditation the World's Gold Standard?
Accreditation is a long-term process that demands commitment. There is a great deal of preparatory work leading up to a survey and then subsequent performance and improvement work is done to ensure those accreditation standards are maintained. Organizations that achieve and maintain JCI accreditation are dedicated to providing their patients the best level of care possible.
JCI standards and evaluation methods stand alone in the world as unique tools designed to drive positive change. Its standards and evaluation methods are:
Designed to stimulate and support sustained quality improvement
Created to reduce risk
Focused on building a culture of patient safety
Developed by health care experts from around the world and tested in every world region
Developed by health professionals specifically for the health care sector
Applicable to individual health care organizations and national health care systems


Henry Dunant healthcare services in numbers
Since its establishment, it has provided healthcare services and has treated more than 3.000.000 cases
1,435,000+ Outpatient Visits
290,000+ Inpatients
151,000+ Surgeries
372,000+ Haemodialysis treatments
149,000+ CT Scans
143,000+ Ultrasound Scans
25,000+ Operating rooms
67,000+ MRI Scans
State of the Art Infrastructure
The Hospital operates in two adjacent buildings totaling over 54,000m2 of useable space and is situated at advantageous and easily accessible location in the urban district of Athens 30 minutes from the airport. The main building houses the healthcare services, a 200-seat auditorium, and an underground parking. The adjacent 8 - store building is primarily used for housing doctors offices and administrative services. It has a permit for 462 hospital beds, constituting it the biggest private hospital in Greece.
12 deluxe rooms and suites
39 single
132 double
66 triple
88 quadruple
20 isolation rooms
38 ICU
29 One day clinic /ODC
25 operating rooms